Prueba para ver como funciona el cambio
Coordinator of the Research Microcluster CCIs, Tourism & Tech of the International Campus of Excellence.
PhD in Heritage Studies, Master Degree in Programming and Piloting license for drones. Expert in sustainable management of creative heritage.
Full Professor at the Universitat Politècnica de València, Department of Conservation and Restoration of Cultural Heritage.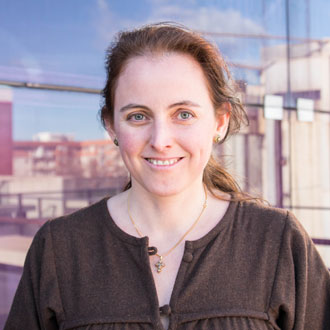 Virginia obtained a Bachelors of Fine Arts at the Polytechnic University of Valencia (UPV, Spain) in 1999 and acted as a visiting researcher in Italy and Mexico during her studies. Her specialization is related to Conservation and Restoration of Mural Art, especially focused on its creative surroundings and its bond to the community. She received the National Award for her Final Dissertation by the Ministry of Education, Culture and Sports. Additionally, she did a Master´s Degree in Programming in 2001 and a PhD on Cultural Heritage in 2003 at the UPV, which resulted in the development of an online platform for self-learning and auto-initiating mural art research related to its surroundings. The platform was used by different Latin American universities. Finally, Virginia was licensed as a Drone/UAV Pilot by the Flyschool Air Academy in 2015. Currently, she works as a Professor at the UPV in the Cultural Heritage Department in the Faculty of Fine Arts, teaching mural art, intangible heritage, preventive conservation, creative heritage and responsible innovation and management of cultural heritage. She is also the coordinator of the Research Microcluster "Cultural and Creative Industries, Tourism & Tech" of the International Campus of Excellence. The research MCI is based on an interdisciplinary and inter-University group of researchers, who are focused on the creative industries, concretely on cultural heritage and intangible heritage. The interdisciplinary team is composed of professors working together from several departments such as, Art, Cultural Heritage, Management and Computer Engineering. Their objective is to develop projects related to Responsible Research and Innovation, where the fundamental core is the integration of the users through inclusive and participative methodologies. Virginia's main research area is centred on the register, use and social enjoyment of cultural resources through the application of new technologies. Furthermore, her work highlights the incorporation of drones (RPAs) to the process of research and innovation, in order to promote creative cities and provide new indoor and outdoor registration methods. In the past 5 years, she has lead 8 international R+D projects supported by competitive calls and 10 R+D international contracts supported by public and private organizations. Their results have been presented in numerous research papers and in national and international conferences. The results have contributed to the organization of international workshops, conferences and stays in Italy, Mexico, Uruguay and the United Kingdom. Finally, they have also contributed to the supervision of a Final Master Dissertations and European Doctoral Thesis. Currently, Virginia is the coordinator of a European Project (Proposal: 732433 - AiRT www.airt.eu) H2020-ICT-2016-2017 and Expert for the EIC SME Instrument (H2020) of the Research Executive Agency (REA) of the European Commission.